Before Newkidd's comeback with a special album Victory, we were able to have an exclusive interview. The duo was also happy to film a shoutout for you all – check it out and read about their activities and stories!
Newkidd (also known as 뉴키드) is a boygroup which debuted in 2019 with an album and title song Tu Eres then released second album Come. We are happy to talk to them again after three years, and welcome their new member Minwook. Read our interview with him and Jinkwon below.
Hello. My name is Eva and I'm a journalist for the biggest Czech and Slovak website about Asian culture, AsianStyle.cz. Please greet our readers and your international fans!
Jinkwon: Hello, I'm Jinkwon, the leader of NewKidd.
Lee Minwook: Hello, I'm Lee Minwook, the new member of NewKidd!
Question for Minwook, since members already answered the last time, what is the thing that you are proud of? It can be accomplishment, good trait, an object, part of body (charming point) etc.
Lee Minwook: I think my nose is attractive. When I was young, people around me asked me if they try touching my nose. I remember many people saying that the spot on my nose is a beauty mark.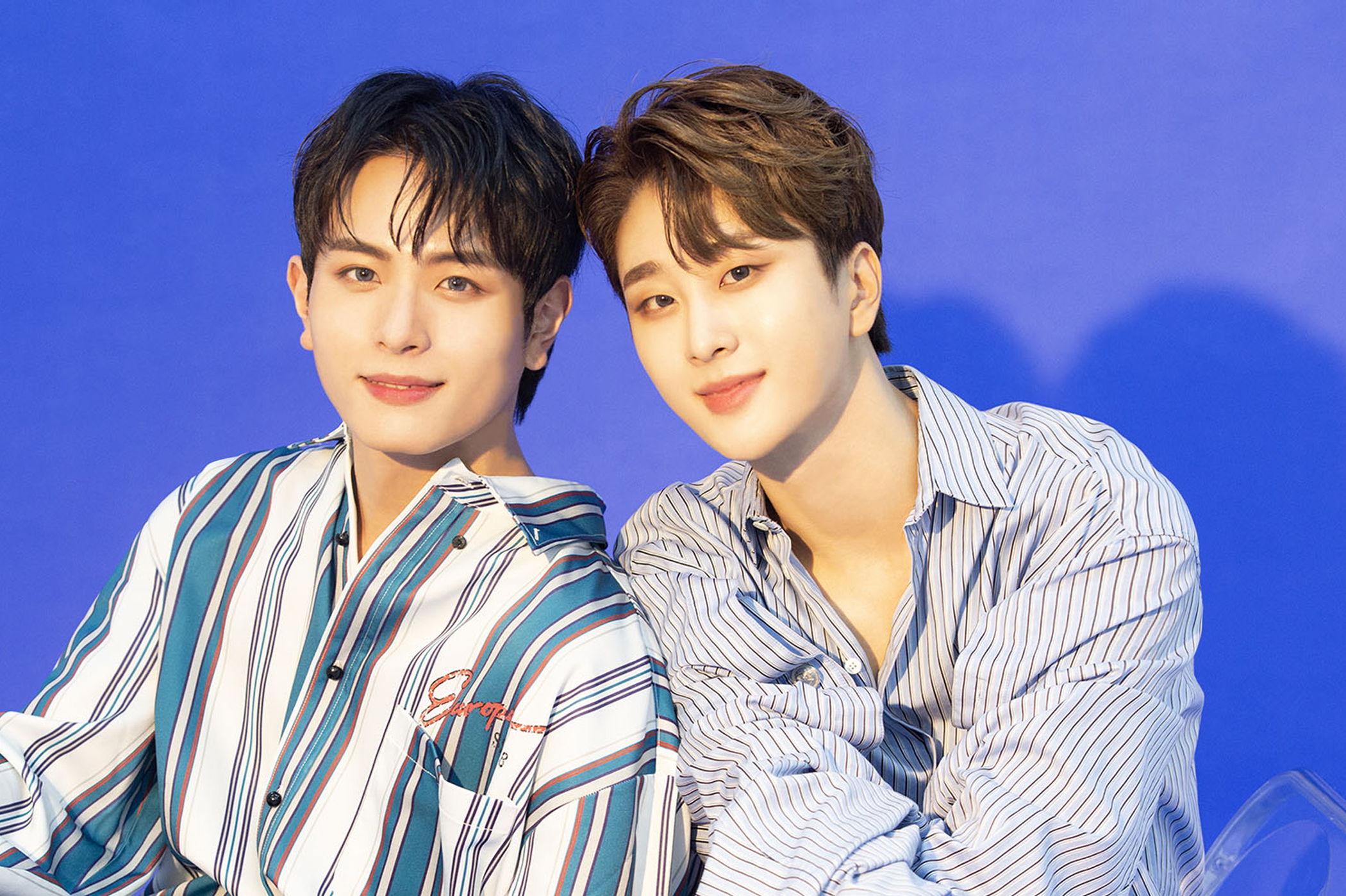 It's been three years since we last talked, how did you spend this difficult time during covid-19?
Jinkwon: We tried hard to continue to communicate with our fans through various music activities and programs, such as filming the drama and campaign song for overcoming Covid-19. You're all doing well, right? We missed you so much!
Lee Minwook: In the meantime, Jinkwon and I have been acting. We were cast in HBO Max original and filmed together. After returning to Korea, I participated in the musical Wonder Ticket. In order to show you with various talents, we are learning and experiencing hard day by day.
Your Youtube channel is active and entertaining. We saw a members do activities like vlogs, acting in a drama etc. Do you have any plans for future content?
Jinkwon: Thank you for loving our vlogs and other contents. We think Newkidd's YouTube channel is a communication channel where we can get close to our fans. While staying and filming in Brazil, Minwook and I filmed the vlogs ourselves, and it is currently uploaded to the Newkidd's channel. It is full of fun times in Brazil, so please check it out. And please watch the videos that will be uploaded soon and the music video for our new song Victory. Please leave a lot of comments!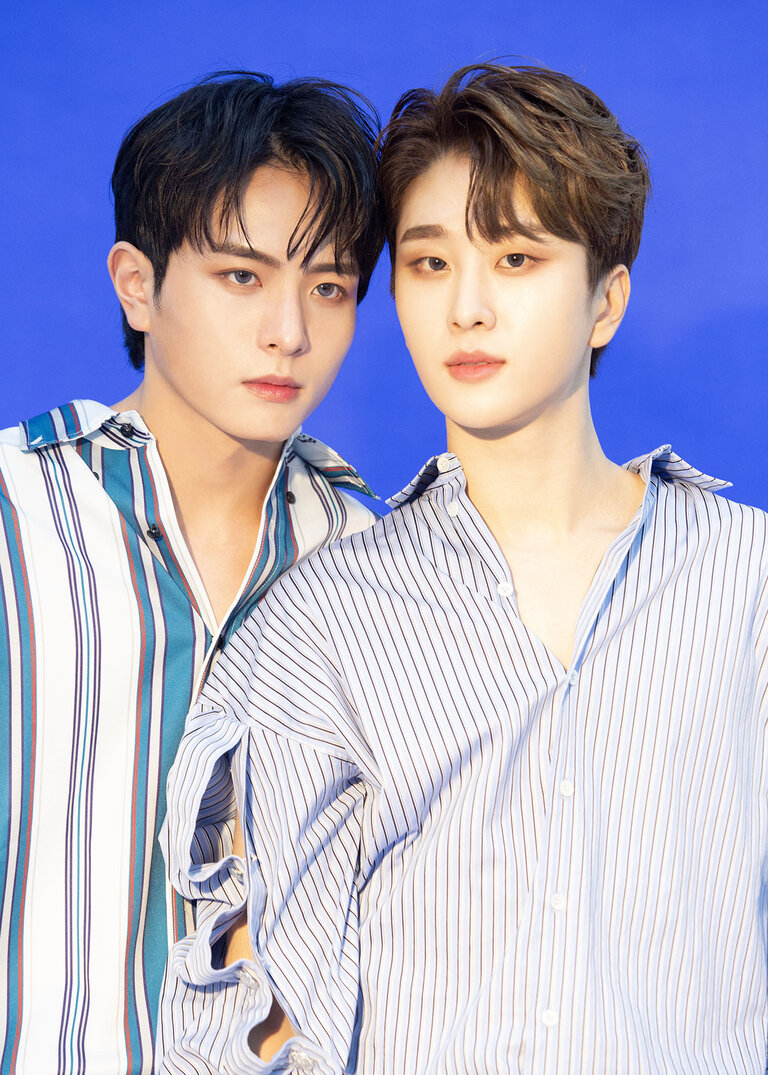 Do you have any fun stories from your travelling? Also, where would you like to visit next?
Lee Minwook: I went to Korean grocery store located in Brazil for the first time, and I thought the prices would be similar to that of Korea. So I put in a lot of things, and I was charged 900 reais (about 200~300 thousand won) for them. Being a super-big customer of the mart without knowing is a tragicomic memory for me (haha).
Jinkwon: I would like to visit Prague, Czech Republic. I would like to walk through the streets to see the beautiful architecture and the old town. I heard that the Christmas market is also impressive, so I would like to visit it during the Christmas season. I also would like to visit Bratislava, a beautiful city in Slovakia, and try the traditional food, "Sviečková na smotane"!
We were so excited to hear about your return! Can you tell us something about your new album?
Jinkwon: Victory, which is with newness and passion, is a song that shows the musical world of Newkidd. It conveys the message that "no one is alone," and it contains a message of consolation that you get strength and courage from meeting and becoming similar to each other and reveal your true self. I hope our fans get strength and courage from listening to this song.
Lee Minwook: The hot new song Victory is the first song I'm greeting you with since I joined as a member of NewKidd. It has a catchy chorus and dance moves that are easy for fans to follow, so I hope you to upload a lot of SNS videos!
What motivated you to become an idol/singer? What inspires you these days?

Jinkwon: I was inspired by EXO and dreamed of becoming an idol. I always wanted to resemble Suho as the leader. I think about becoming a singer who gives good influence to the public like them.
Do you have any TMI for your fans?

Lee Minwook: I have been working out hard at the gym to show our fans a better look. I can't wait to see you guys with my healthier appearance. Please look forward to it.
Please send a message to our Czech and Slovakian readers and to your international fans who are really excited for your comeback!

Jinkwon: Hello, Czech and Slovak fans. NewKidd is back with a new member Minwook. We prepared this song with the hope that it gives strength to everyone who had a hard time due to COVID-19. Please listen to the new song a lot. I love you!
Lee Minwook: We want to meet you as soon as possible. Please love our new song Victory, which is full of hot and trendy charms, and please watch our music video. Love you!
The new song VICTORY did not follow the formula of standardized K-pop, but created a bold and fresh style of music with a new feeling. In particular, the group drew enthusiastic responses from global K-pop fans with lyrics using Latin American languages ​​such as Tu Eres and Come and a worldview with meaningful messages. In this special album, Latin rhythms are harmoniously incorporated in Korean colors. In particular, the introduction, which begins with the strong sound of the traditional Korean music instrument ajaeng, and Newkidd's unique hot and fresh energy naturally melts, attracting attention.
With such a bold and fresh style, Victory is an album that contains the charm of 'Latin American idol' Newkidd to the maximum, expressing a different charm in harmony with the passionate rhythm of Newkidd's charming voice.
CZECH VERSION HERE
Don't forget to check out the group's Instagram, Twitter and Youtube!
Big thanks goes to Seokyung from J-Flo Entertainment.
Diskuze
Pokud chcete přispět do diskuze, musíte se přihlásit.
Přihlásit se