Who loves Justin Bieber, who reads a lot of webtoons and who hates vegetables? We talked with the talented boygroup members before the release of their new album. Learn more about the group in our new exclusive interview.
The boygroup NINE.i (나인아이) debuted last year and now is coming back again with a mini album New Mind and a virtual music video! We talked to the talented members about their music, hobbies, role models and more!
Hello. My name is Eva and I'm a journalist for the biggest Czech and Slovak website about Asian culture, AsianStyle.cz. Can every member introduce himself please? We can't wait to get to know you!
Jewon: Hello. This is Nine.i leader Jewon! I am the soft-voiced vocalist in the team.
Eden: Hello. This is Nine.i Eden, who is in charge of the fairest skin in the team. I am also in charge of the vocals and I'm the eldest "hyung".
Minjun: Hello. I am Minjun who is in charge of powerful vocals in Nine.i.
Vahn: Hello. I am Vahn, the color and producer of the group.
Vari: Hello. I'm the pink-haired guy who is in charge of connectors and vocals in Nine.i! I'm Vari.
Seowon: Hello~ I am Seowon, the vitamin of Nine.i.
Taehun: Hello. I am Taehun, a powerful dancer and performance leader.
Joohyoung: Hello. I am Joohyoung, the energizer of Nine.i!
Jiho: Hello. This is Jiho, the cutie maknae.
What is the thing that you are proud of? It can be accomplishment, good trait, an object, part of body (charming point) etc.
Eden: I like the big dot on my right cheek. Before my debut, I was worried about whether or not to cover up this beauty mark, but now it seems to have settled as my attractive point, so I like it.
Do any of you have a nickname you are called by fans or members? If yes, do you like it or not?
Vari: I recently came up with a nickname called Varbao (Vari+bao)! In Korea, a panda called Fubao is very popular and when i.ENIN (NINE.i fans) saw Fubao, they felt that Fubao looked like me, so they gave me the nickname.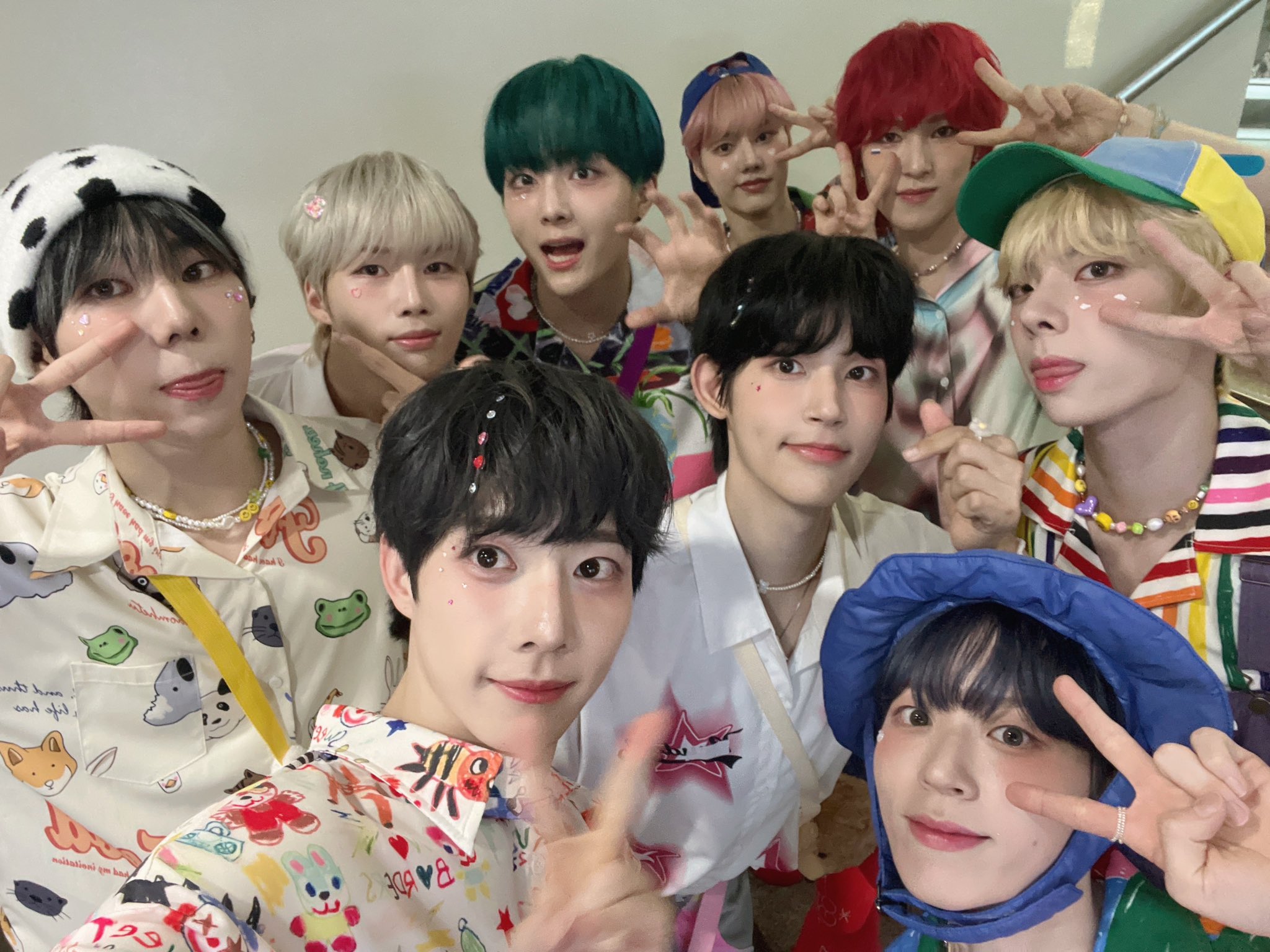 What are your likes and dislikes?
Minjun: My favorite thing is to do what I love to do, and my least favorite thing is vegetables!
What life moto/slogan are you persuing these days?
Vahn: Always have a learning mindset.
For your 3rd minialbum you worked with a lot of other writers and producers. How was the process and experience this time?
Vahn: I learned a lot while working with various producers this time, and it was fun to believe in myself and grow. I went through a lot of hardships, but I believe that all the experiences will be accumulated inside me and will be a good influence.
It's been over a year since your debut, do you have any new goals as a group?
Joohyoung: We are entering our second year of debut, and our goal is to meet and perform with more i.ENIN.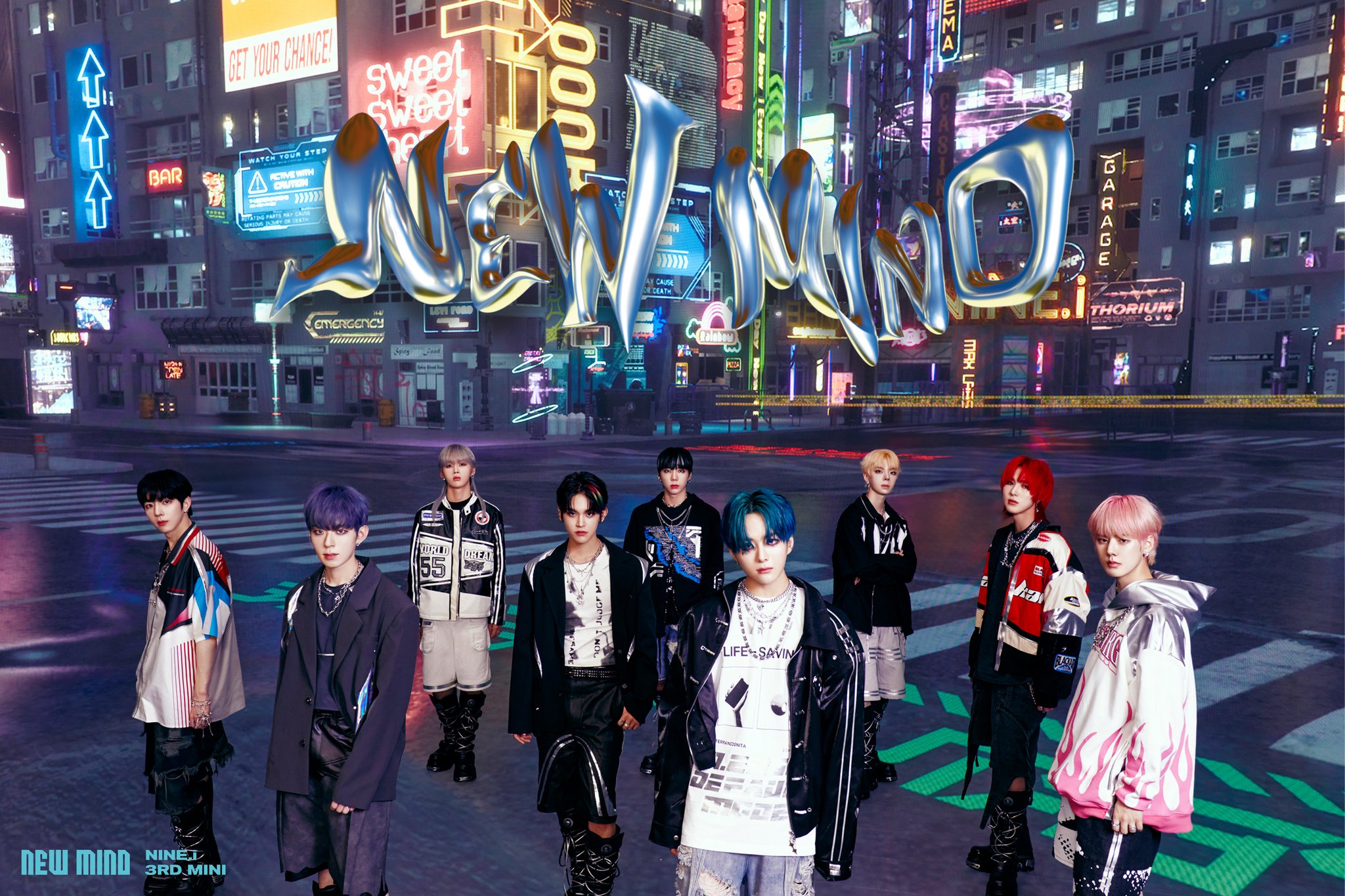 What concept do you like or would you like to try? Genres of music, styling etc.
Taehun: I always tell the members and fans about my favorite style or concept. I really, really like hip-hop. Because I like street style and hip things, I want to try exciting and refreshing hip-hop!!
Who are your role models in music? Have you met any of them?
Vahn: My musical role model is Justin Bieber. I haven't met him yet, but I think I'll cry when I meet him hahaha!
What are your hobbies or interests in your free time?
Jiho: These days my hobby is to lie down and read webtoons. I want to recommend interesting webtoons to my fans later.
Can you recommend some good book/tv show/movie or music album to your fans?
Seowon: I recommend the movie "About Time". It's a life movie where you can feel the value of time and learn that this moment is the most beautiful one. And the music recommendation is probably our NINE.i's song?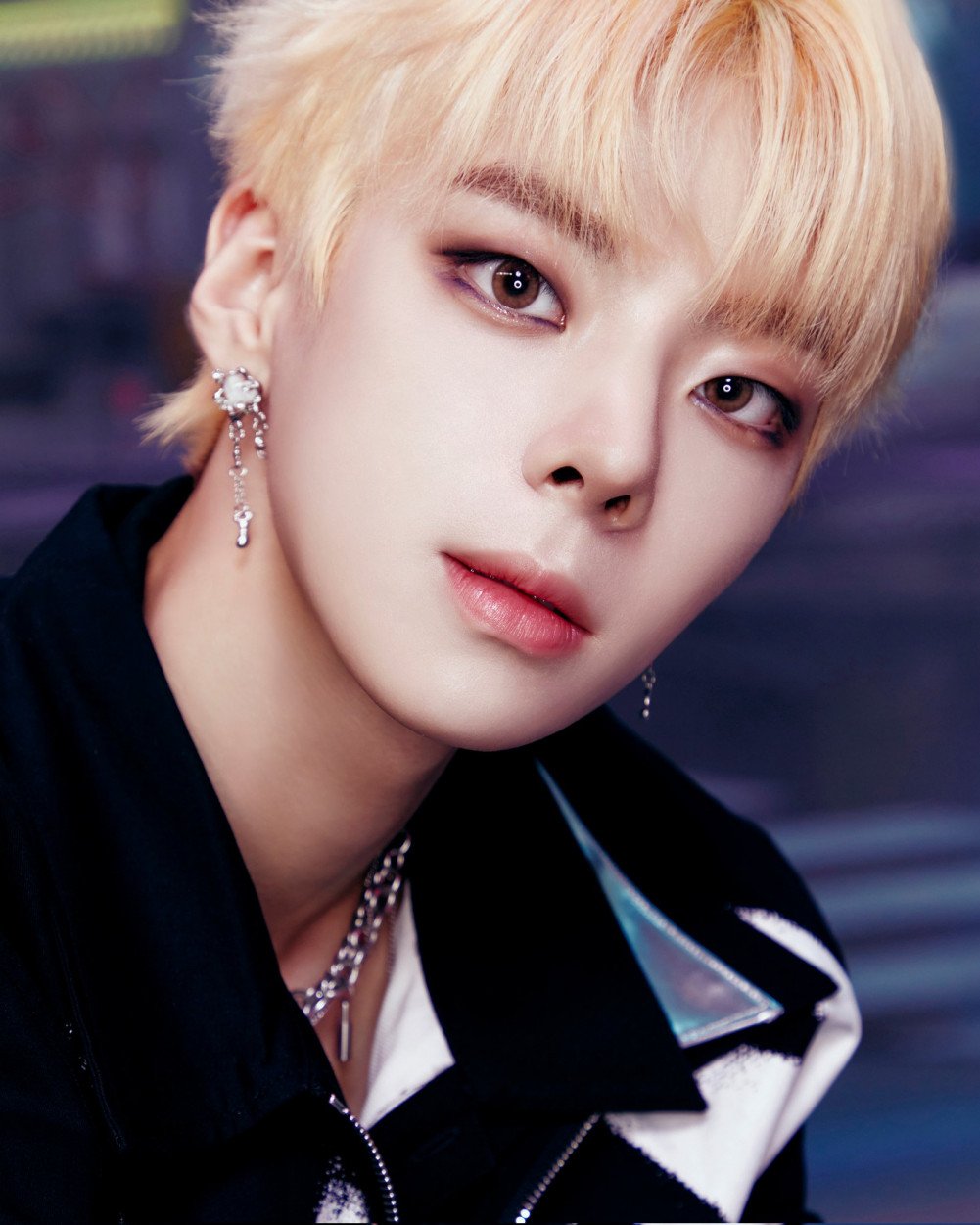 If you didn't debut as singers, what would probably be your job?
Seowon: I'm usually very interested in makeup and beauty, so I think I would probably be working as a beauty creator or makeup artist.
What kind of legacy do you want NINE.i to have?
Jewon: As an idol in NINE.i, I want to keep a beautiful record of my shining youth that I will remember for the rest of my life.
Have you ever heard of Czech republic or Slovakia? Please send a message to our readers and to your international fans who are really excited for your comeback!
Jewon: Of course I've heard of Czech republic and Slovakia. We will work hard until NINE.i can visit the countries and meet the fans, so please support us!!
Thank you for your time. We wish you the best for the future!
NINE.i: Thank you so much! Bye Bye!
Music video for the title track Turn it off presents metaverse production in Korea, showcasing a spectacular realm that blurs the lines between virtual reality and the real world. The filming of the music video was carried out entirely in a virtual studio. The realistic feel of the video was achieved by projecting 3D space onto an LED wall – while several idols such as Aespa, NCT Dream, and NCT 127 have previously utilized this technology, NINE.i's MV is accomplished with a 100% implementation. With outstanding visual effects and real-time composition, the video bolsters the song's message.
The summer song harmonizes a retro sound with a straightforward melody, resulting in an addictive tune that epitomizes NINE.i's unique allure. It's a new wave of synth-pop, produced collaboratively by composer Sweetune (KARA, Infinite, SS501…) and the group members themselves, especially Vahn.
Be sure to follow the group on their official social media accounts below:
YouTube: NINE.i OFFICIAL
Instagram: nine.i_official
Twitter: NINE_i_Firstone
TikTok: nine.i_official
CZECH VERSION HERE
Diskuze
Pokud chcete přispět do diskuze, musíte se přihlásit.
Přihlásit se